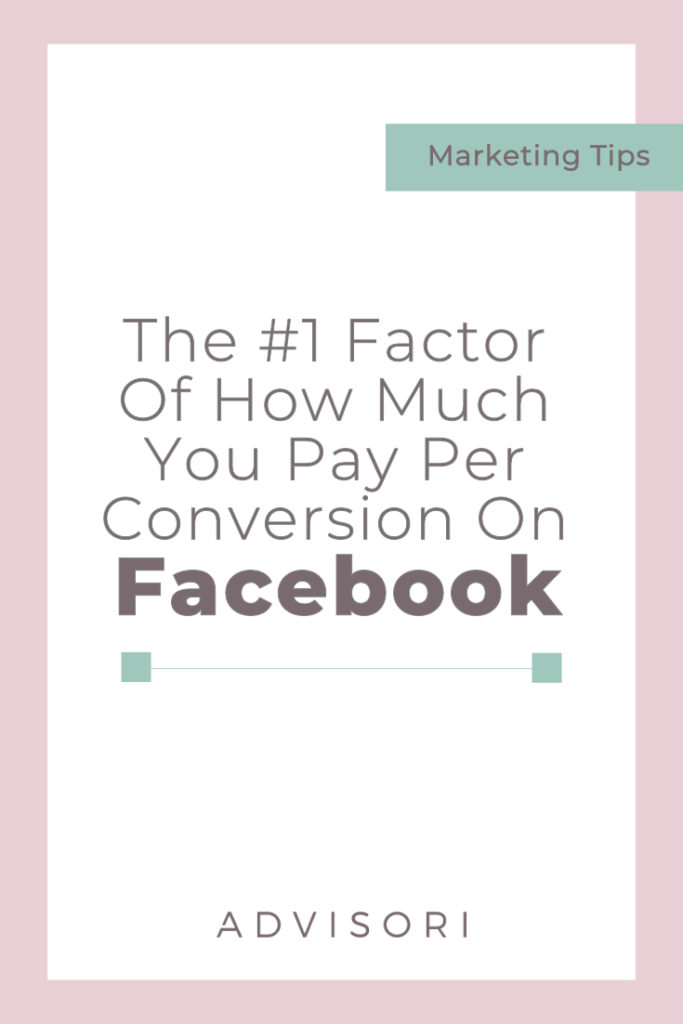 The #1 factor of how much you pay per conversion on Facebook is your conversion rate. Often times the focus is on click through rate (CTR) and cost per thousand impressions (CPM), and they are important, but the conversion rate has the greatest affect on your cost per conversion.
Conversion rate, how many people who go to the landing page and convert
Click through rate, number of times someone clicks on your ad divided by the number of times it is shown (impressions)
Cost per thousand impressions (CPM)
The conversion rate is the number of visits to your website that convert into the action you are wanting the visitor to take. This is why your landing page is so important, and why I use Leadpages (affiliate link) for my conversion campaigns. Since starting with Leadpages my conversion rate has more than doubled, and my cost per conversion has decreased by more than 50%.
Example:
I am running a conversion campaign with the goal of acquiring new email subscribers.
From my Facebook conversions campaign, I receive 100 LINK clicks (make sure to look at LINK clicks not all clicks including likes + shares — link clicks are the number of clicks to your website/landing page) and 60 people who visit my landing page opt-in to my email list. My conversion rate is 60%.
When running an email acquisition conversion campaign, I strive for 20-40% conversion rates but it depends on the type of business and offer. Sometimes I have upwards of 60%. These campaigns offer a guide, resource or promotion in exchange for someone subscribing.
If you're running a conversion campaign focused on sales, your conversion rate will depend on whether the audience is warm or cold. Typically you want to run sales focused conversion campaigns to a warm audience, people who already know your business and what you have to offer. The likelihood of someone visiting your website and purchasing the first time they visit is very slim.
Whether you're running an email acquisition or sales conversion campaign on Facebook + Instagram, you'll need to have the Facebook pixel installed on your website so Facebook can track the performance and optimize your ads.
Wish you had more traffic, leads or sales? Then it is time we chatted. Book a introductory call with our team here!