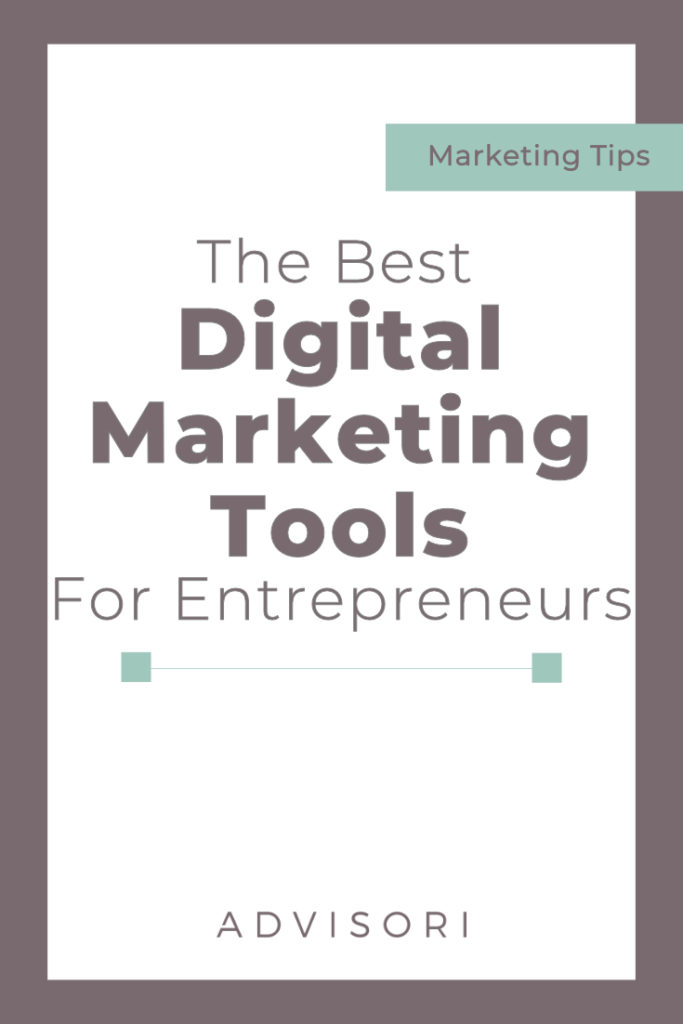 There are so many different softwares, platforms and tools for entrepreneurs that are supposed to make marketing your business, products and services easier. Here are a few of our favorites:
*this article contains affiliate links
Dubsado
Ever feel overwhelmed managing leads, sending contracts, tracking your time and sending invoices? If you answered yes, then you have to checkout Dubsado. It is an all-in-one super affordable solution. We also use it to automate our emails and initial potential customer surveys when someone reaches out on the website. In one word, it is AMAZING. Use the code: advisori for 20% off your first month.
Canva
Aka graphic design software for non-graphic designers. Whether you want to create a Pinterest graphic, a Facebook ad, a PDF guide, or even a resume, Canva is THE BEST tool. Plus it is FREE! However, since we use it all the time, the upgrade to a business account is totally worth it.
ConvertKit
ConvertKit is an email marketing service similar to Mailchimp. We switched to ConvertKit because we were hearing complaints from our subscribers that they weren't receiving our emails 🙁 Since switching to ConvertKit, our open and click rates have increased. Additionally, you can tag/segment people on your email list based on how they became a subscriber and/or actions they've taken in an email such as clicked on a specific link.
Leadpages
I am obsessed with Leadpages. Sometimes I wonder if you actually need a website. Leadpages is a landing page builder and great for creating opt-in forms and sales pages. It is super easy to navigate, especially with their drop and drag builder. Out of every tool we pay for, this one is definitely our favorite.
Buffer / Later
Buffer and Later are both social media scheduling softwares. We prefer Buffer for Facebook and Facebook groups and Later for Instagram.
SamCart
SamCart is a great check out option of digital products and services. When we started having issues with Woocommerce, we switched to SamCart and haven't looked back since. It connects with a variety of other software and helps you create upsells.
Teachable
Teachable is a digital course creation platform, and what we use to share all of the trainings for our Facebook Ads Mini Course and Advisori Insiders. It is super easy to create outlines and upload pretty much any type of file!
Wish you had more traffic, leads or sales? Then it is time we chatted. Book a introductory call with our team here!