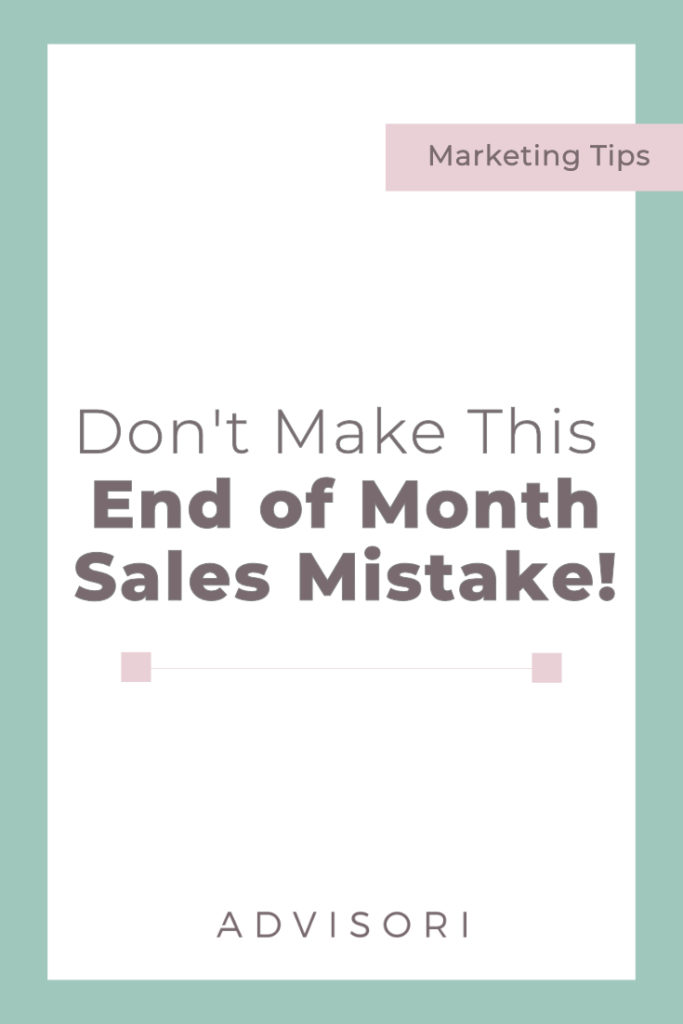 Don't Make This End of Month Sales Mistake!
All too often I see businesses making a huge end of month mistake. Most businesses, especially those who are product based, tend to set end of month or end of quarter sales goals. These goals are a great way to stay on target if they are utilized correctly. Unfortunately, I see businesses who seem to "forget" about these goals until the very end of the month or quarter. Which leaves them scrambling to try and hit their goals.
Now, this is an issue because, at the end of the month, buyers have the least amount of disposable income available.
People are typically paid twice a month and by the end of the month, they have already had to pay all their bills and they might not have access to any extra disposable income. That means that even if they were interested in buying your product or service, they are likely to not do so at the end of the month.
The best times to focus on pushing your products is at the beginning of the month and during the week (mid-month) after most consumers get paid.
Now, that doesn't mean that you should stop your marketing efforts at the end of the month. It just means that by focusing on the key times, when consumers are known to have more disposable income, your marketing efforts will make a bigger impact and you will be more likely to hit those sales goals. And if you continue to market your product at the end of the month, and stay top of mind, then the consumer will be more likely to make a purchase when their disposable income becomes available at the beginning of the next month.
The end of the month is a great time to offer discounts in order to incentivize your consumers to purchase from you even with a lower amount of disposable income.
If you're interested in learning how Advisori can help you with your monthly marketing strategy, I would love for you to go to our work with us page and book a free strategy session.
The strategy session does not cost you anything and you're not obligated to take action with us. We will simply get to know you and your business goals a bit better to see if we could be a good fit. Head here now to book a session or grab a copy of our Marketing Plan Template.