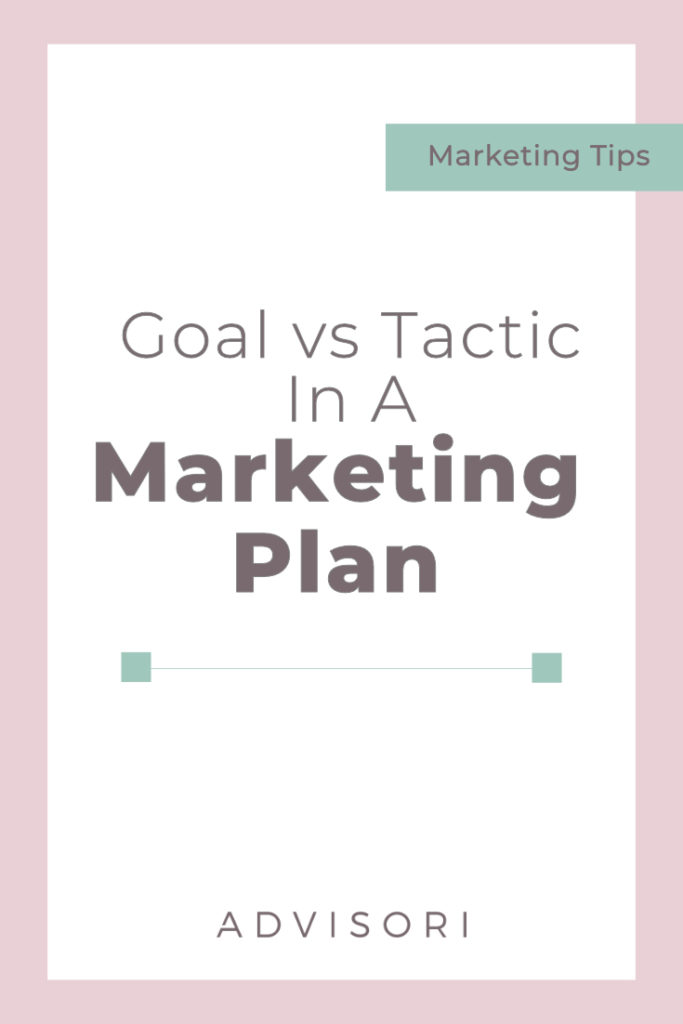 It is a new year filled with possibilities and new milestones to reach, but are you setting actual goals or focusing on tactics? This is a mistake even professional marketers make because they immediately start thinking about implementation instead of the big picture.
Fun Short Quiz:
Is growing your followers on Instagram a goal or a tactic?
Is growing your revenue by 10% this year a goal or a tactic?
Is growing your email list a goal or a tactic?
Answers: tactic, goal, both.
When creating a marketing plan, you first want to start with your goal. A goal is SMART — Specific, measurable, attainable, realistic and time based. The goal is the big picture, your strategy is how you're going to accomplish that goal, and the tactics are what you implement to help you reach it.
Example Goals + Strategies + Tactics:
Goal: Increase Online Revenue by 10% year over year

Increase email list

Build a free guide
Facebook conversion ads

Drive traffic to the website

Search Advertising
Facebook traffic/clicks to website ads
Share blog content daily
Go back to your 2017 goals and make sure you have all three parts put together! Then let's rock 2017 together — happy new year!
Wish you had more traffic, leads or sales? Then it is time we chatted. Book a introductory call with our team here!