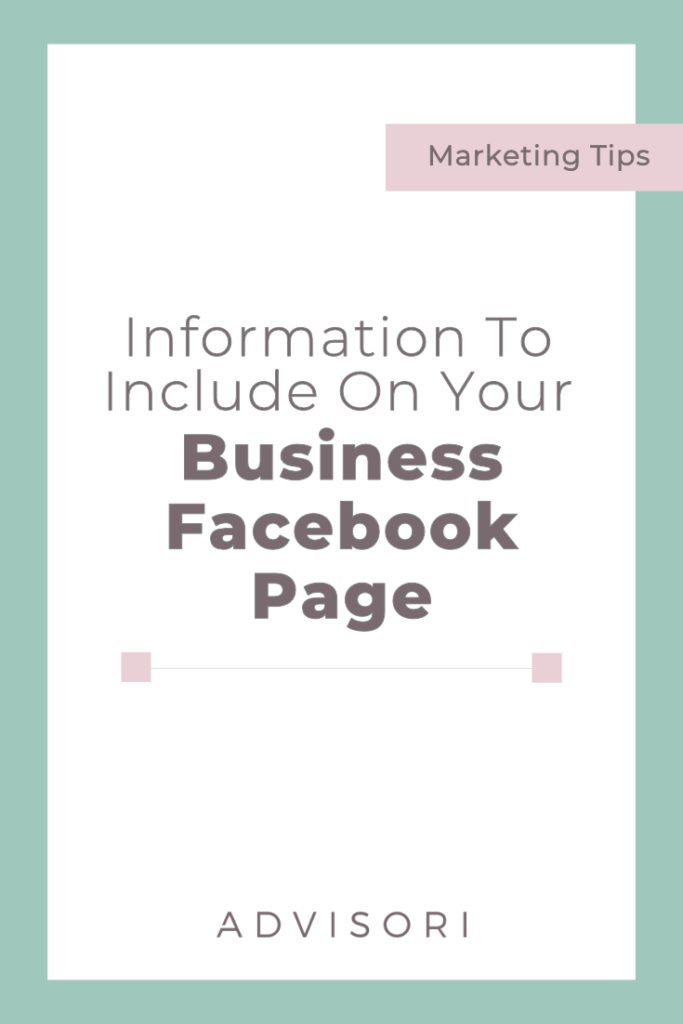 Facebook is a powerful marketing tool. Make sure your page is communicating everything your potential customers are looking for with this checklist:
About – information on your business, such as the story behind it, what customers can expect, and what makes your business unique.
Contact information – email, website, address, phone number.
Hours of operation
Other important information to your industry – example: a menu, if a restaurant.
Photos of products, services, office, building, or store. Images are very important, use professional or well polished photos if available.
App to your Instagram account
App to your Twitter account
App to sign up for your email list
Wish you had more traffic, leads or sales? Then it is time we chatted. Book a introductory call with our team here!