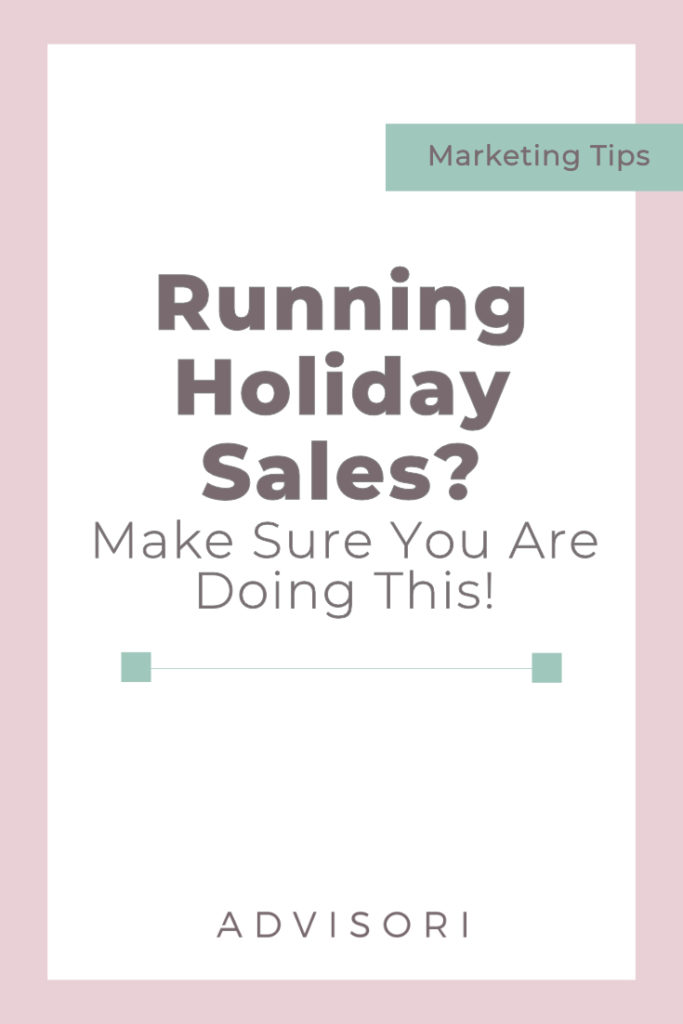 Are you planning on running Holiday sales? If so, you have to make sure you are doing this one thing! Keep reading or check out the video below to find out what that one thing is.
And we are super excited to announce that we will be hosting live events through Advisori Insiders every Tuesday and Thursday 7 am CST. During these events, we will be sharing tips about running ads, marketing, and other popular business topics. Make sure to attend to get all of your questions answered.
Ready to hear what you need to be doing if you plan on running Holiday sales? You should be setting up an event on Facebook and sharing with all of your page fans and friends.
Why does this help your business?
Even if you regularly send out emails, lots of people probably won't open the emails and then they won't know about your sale. Show up where your audience is at – on Instagram and Facebook.
When someone reacts to your event (for example, they say that they are interested or going to the event) then the event is shown to their friends and it can quickly broaden your reach. This notification is much more likely to come up in people's feeds than just a normal Facebook post.
Each time you post about the event, in the event, anyone who has RSVPed actually gets a notification. This is way different than just making a normal post in your feed. Meaning you can better reach your audience and make sure that your sale is successful!
Now, if you are planning on running Holiday sales, get out there and create an event! Then we will see you back here next Thursday.
Wish you had more traffic, leads or sales? Then it is time we chatted. Book a introductory call with our team here!