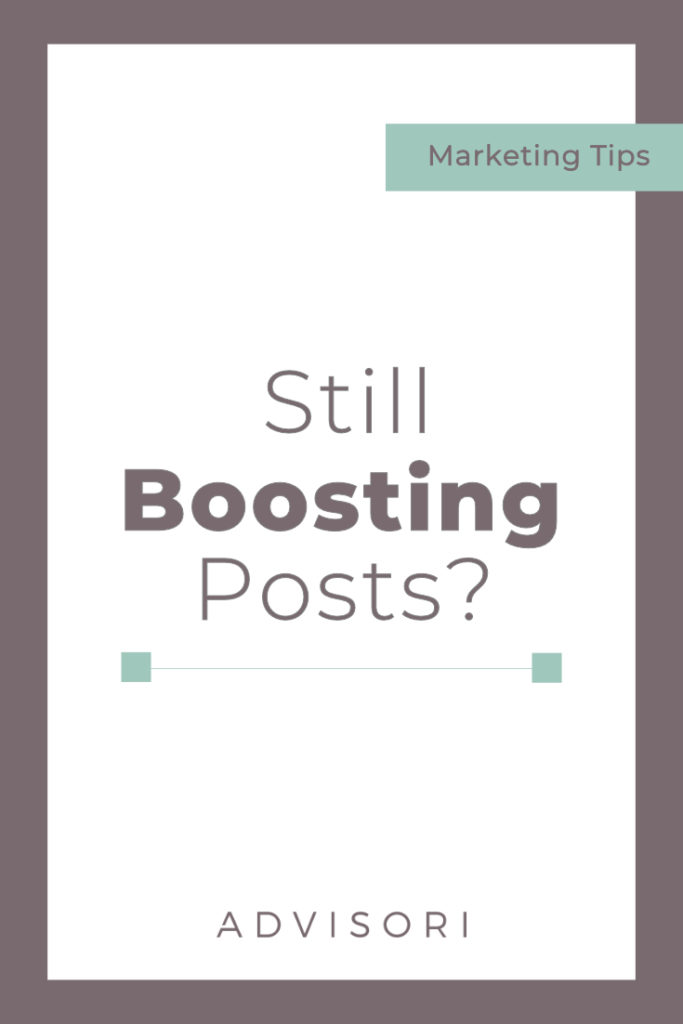 I have to tell you about a moment I had recently that made my heart sink.
I met up with a potential client for our initial introduction meeting. I was asking her questions about her business, shared the different services we offer, and then asked her what type of marketing she had done in the past and if she felt like it was successful. She then told me she spent $12,000 in advertising last year, almost entirely on BOOSTED POSTS! My jaw almost dropped.
For one, I was impressed. For a small, standalone, local retail store to be able to spend $12,000 in advertising is amazing!
But that wasn't why my jaw almost dropped. It was because I knew that whatever she was trying to achieve by boosting those posts probably didn't happen, and it was because she didn't have the support to understand what is actually happening when you boost a post or knowledge of all the other options within Facebook + Instagram that could actually help her achieve her goals.
Unfortunately, this happens all the time.
Wish you had more traffic, leads or sales? Then it is time we chatted. Book a introductory call with our team here!