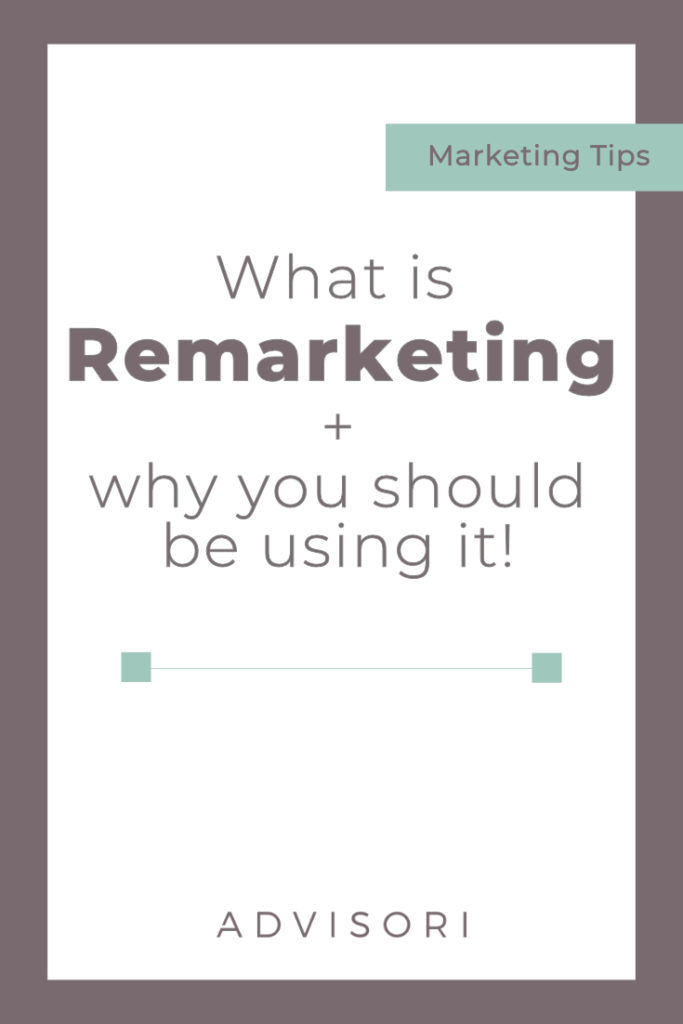 Today I wanted to talk all about Remarketing (or Retargeting) because it is one of the most powerful tactics an online business has. Remarketing is basically when you go after someone who has taken a specific action- you target them to remind them about you and your business.
For example, when you go shopping online and you look at a specific product, say a pair of shoes, then you decided to look at other websites but yet you keep seeing ads for the shoes that you looked at- this is remarketing.
This tactic is so powerful because studies show that you need to get in front of your potential clients multiple times before they actually go through and complete the action that you want. It has some of the highest ROIs (return on investments) of all the tactics for digital marketing!
This tactic focuses on the "middle" considerations section of a sales funnel. And it can work for any business type! Therefore, if you do anything for your business this year, it should be remarketing!
Now, how do you go about doing this?
I suggest starting on Facebook because it is the most efficient and effective and the majority of Americans are on Facebook and Instagram. It also is really easy to set up and understand.
If you don't already, make sure you have Facebook Ads Manager set up. The next step would be to create a Pixel (if you aren't sure what that is, click here!), once your Pixel is set up, then all of the information collected will help you create remarketing campaigns.
To recap, you should be running remarketing (or retargeting) campaigns so that you can stay in front of you potential customers in order for them to complete your desired action.
Wish you had more traffic, leads or sales? Then it is time we chatted. Book a introductory call with our team here!