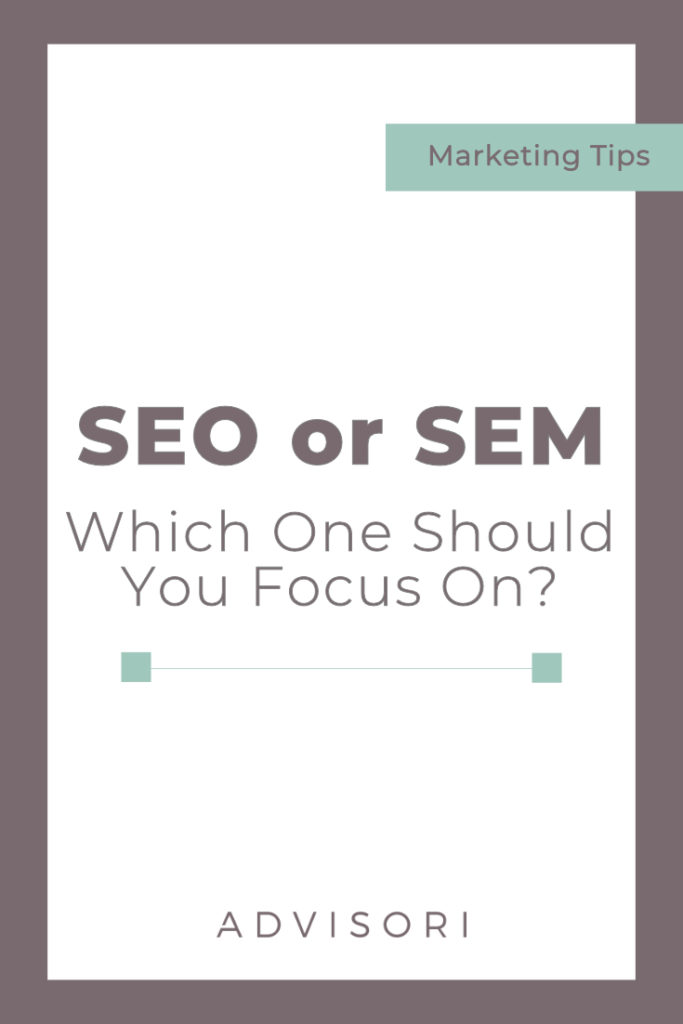 Search results can greatly affect the number of visitors to your website, but often times SEO and SEM get confused.
SEO means search engine optimization and refers to the optimizations made to a website in order for it to show up higher organically (not paid) in search results. SEO can be pretty complex. There are a number of variables that go into how high you show up in a search result including: quality, speed, titles, links, structure, shares, history, freshness of content, etc.
SEM means search engine marketing and refers to paid search ads. These are the top results you see when searching with [Ad] next to them. See example below.
The funny thing about this example is, I searched for "search engine optimization" and all of the companies (including the one who said their were #1 rated) did not show up on the first page of the results organically through SEO but did show up through paid ads (SEM).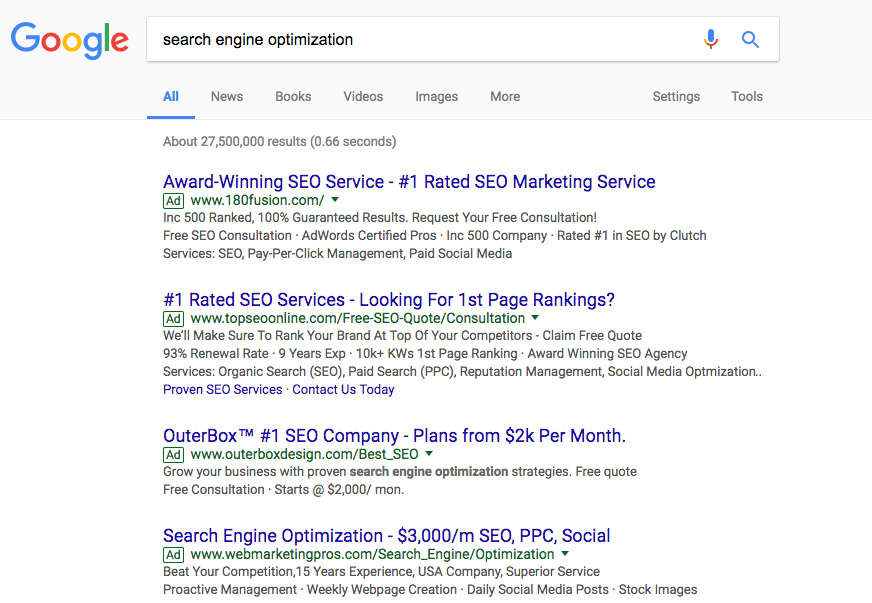 So what does this mean? Unless you have a ton of traffic coming to your website already, have had a website up and running for awhile, and have a high quality site with great content that is updated frequently, to make the quickest impact on your business you probably want to invest in SEM over SEO. Search ads are especially useful for local businesses and services because normally if someone is searching for something they are already in the market for it. They are at the bottom of the sales funnel and closer to making a purchase.
You can get started with search ads here using Google's Adwords platform.
Wish you had more traffic, leads or sales? Then it is time we chatted. Book a introductory call with our team here!