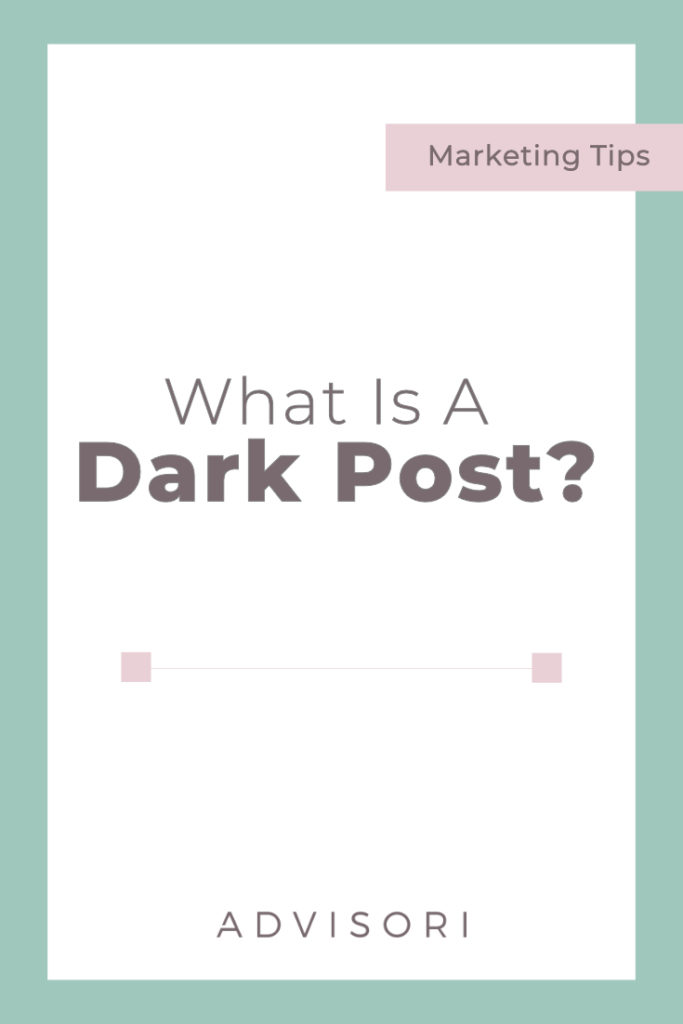 Dark post… the first time I heard about a dark post I thought is sounded like something that should be associated with Halloween not digital advertising! But really a dark post is a post on Facebook or Twitter that is not on your actual business page or Twitter feed. A dark post is a "post" specifically used as an ad.
When setting up an advertising campaign in Facebook Ads Manager or Facebook Power Editor, you have the choice of building an ad (aka a dark post) or choosing a post already on your page timeline. If you build a new post that isn't on your newsfeed for an advertising campaign, it is called a dark post and will not show up on your business page newsfeed.
Benefits of using a dark post:
You can specifically tailor it to the target audience you are trying to reach with your ad, not just your page fans.
You can create multiple versions changing images and copy and test which one is the top performer.
If there are any negative comments you ads, they won't show up on your business page newsfeed.
Benefit of using a post already on your newsfeed as your ad:
Any engagements (comments, likes and shares) you receive from the ad will show up on your newsfeed and look "organic" to your followers.
Wish you had more traffic, leads or sales? Then it is time we chatted. Book a introductory call with our team here!