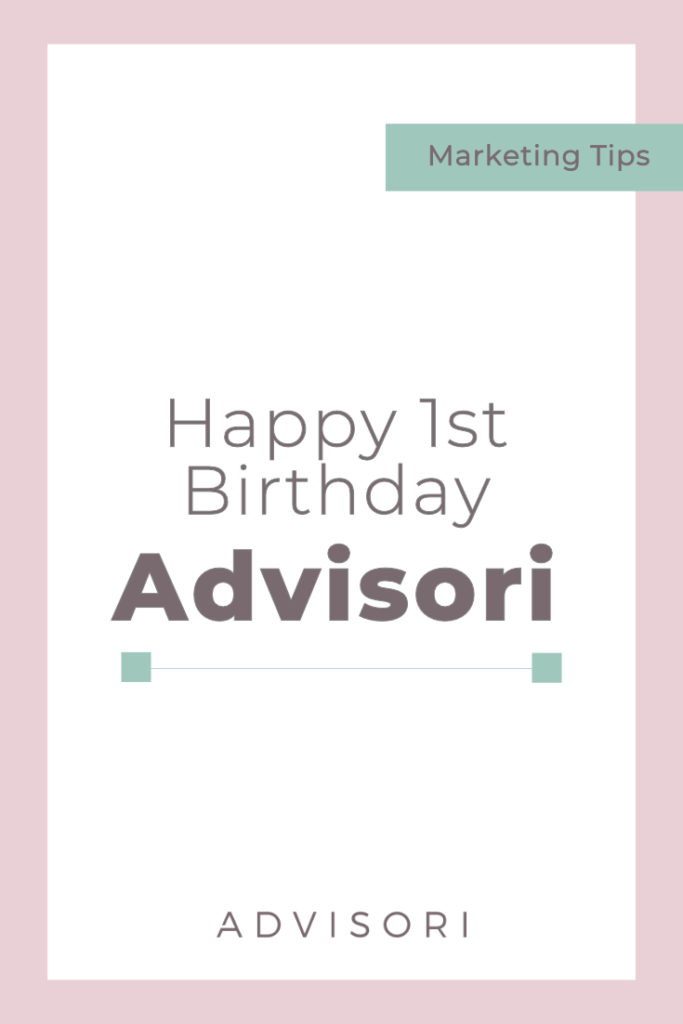 Wow! It is official. Advisori turns one this month. It has been one crazy year with lot of things learned and lots of things accomplished. The best part has been connecting with amazing people all over the world, and working with some of the most amazing clients.
Lessons Learned:
Nothing ever goes as planned. Learn from it. Grow from it. Try again.
Don't underestimate yourself. Don't under value yourself.
There will always be more to do. Breaks are okay. Ask for help often.
Favorite Accomplishments:
Launching Advisori Insiders
Launching the Ultimate Guide to Creating + Implementing Facebook and Instagram Ads that Convert
See the amazing ROI my clients have had from their advertising campaigns and what that has meant for their business!
Thank you to everyone who has joined in on this journey so far. It wouldn't have been possible without you, so let's celebrate!
Wish you had more traffic, leads or sales? Then it is time we chatted. Book a introductory call with our team here!